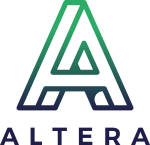 A new dimension of accounting
Focus on business and forget about accounting.
We will take care of everything!

Find out more

3 unique values:
Our accountants have time to think about your companyYour accountant counts well? And they come out of that number. We think more and deliver results.
We will choose the best form of taxationIn life, apparently, two things are certain: death and taxes. We specialize in the latter.
We will move your business to the digital world
We use technology like NASA. We automate everything that a human does not have to do
ALTERA Services
Limited liability companies
Registration of new companies
Notification to the court and offices
Selection of the optimal model
Transformations
Accounting and taxes
Full accounting
KPiR and lump sum
Ongoing tax care
Representation before the US
Staffing and Payroll
Payroll
Personal files
Social
Representation before ZUS
About us:
They are very passionate about the latest technology and accounting. Altera is not a traditional accounting office. According to them, accountants are more than officials who check the correctness of documents. They employ proactive specialists who are constantly developing their competences.


A new dimension of accounting
Benefits of ALTERA
100% remote
Access to data 24h.
We work exclusively online.
Significant time savings.
Proactive accountants
We are constantly looking for new solutions.
We inform you about changes in the law.
Quick contact with our specialists.
Business consulting
We will reduce costs.
We will choose the forms of taxation.
We will answer your questions about.
Custom app
Invoicing application.
Expansion with additional functionalities.
Tax and legal support
Specialists in law and taxes.
Certainty that your business operates in accordance with the current legal principles.
Comprehensiveness of services
We work with many partners who will bring additional value to your business.
Transparent fees
Simple price list.
You know in advance how much you will pay.
No hidden additional costs.
Partnership relations
Your success is our success.
You are an important business partner for us.
We are ECO
No binders or documents.
The data is stored in the cloud.
We are ECO
No binders or documents.
The data is stored in the cloud.
Save time
We shorten your time for accounting matters.
We automate everything we can.
Online access to accounting data.
Data Security
Bank level of collateral.
Use of cloud solutions.
Internal IT department.
We are guided by 3 values
Reliably and on time.
Technology works for us.
Efficient communication.
Customer feedback:
"Thanks to Altera, I know that my company is in good hands and I can sleep peacefully without controlling every month whether everything is correct. In connection with running an e-commerce business, I had a lot of questions and doubts about the settlement of goods – Altera helped me clarify them and the accountant who takes care of me always has time for me and I do not feel intrusive but a business partner."
Decou Madlene-commerce
"I thought for a long time about choosing the right accounting office. I demand a lot. I want to feel that being a small customer, I will be served as well as the largest customer. And so far, Altera perfectly implements my assumption. Everything is on time from the accounting side. Communication at a high level. A few hints about my company (IT industry) very helpful! I recommend it."
Damian Janiak IT industry
"I recommend, I like their approach to cooperation – after all, they feel like a customer, a partner, not a petitioner."
Tomasz JanuszewskiRES industry
"I was looking for a good office for a limited liability company. A friend recommended Alter to me. From the very beginning, I noticed professionalism in the approach to me – which I pay a lot of attention to. I thought that the price would still be too high shelf for me, but here also Altera surprised me in plus. The prices proposed are ok and what is important I can see the differences between the old office and the new one. They told me a lot about the company. Keep up the good work!"
Jakub Cieszyńskie-commerce
Previous
Next

Problems of our customers:
Last minute actions
As an entrepreneur, you have enough stress-generating adventures. Late sending taxes and documents despite many requests to change the modus operandi is not necessary for you.
Insufficient information and shifting of responsibility
You know your business, but do you really need to know everything about accounting… Are you also tired of the answer that you have to learn something yourself, do something / send something?
Lack of appropriate advice and expertise
What is exempt from VAT and what is not. If you overpay tax unnecessarily, it can mean thousands of losses per year. Can you catch it? Bravo you, but if you do not have knowledge and time or good accounting service, then you must have money …
You also don't just want "invoice counters"? Are you looking for people who will present the differences in the choice of income tax in the future, guide on GDPR, PPK, BDO, anti-crisis shields, bank account and invoice program?
What makes us different:
Proactive accountants who take the initiative and look for solutions
Knowledge of legal and tax changes on an ongoing basis
Eco-friendly way of working thanks to data storage in the cloud
Best practices to eliminate accounting mistakes
Save time by automating operations
Access to documents and status of activities 24/7
Professional business consulting
Answers to questions in the field of rental and leasing
A clear and fixed price for a service that will not surprise you
Handling HR and payroll issues
We settle IP BOX reliefs, the method of settling dropshipping in the business model, as well as issues related to VAT settlement in the EU.
Altera.app
Best App
For Financial Management For Altera Clients
Our customers have full access to the functionality of the Altera.app, but you can try our invoicing module now.
Focus on business and forget about accounting.
We will take care of everything!
Leave us your details. We will contact you within 48 hours.
The office is open from Monday to Friday: 8:00-16:00.